Callasbox 2.0
Klassifikation | Classification:
Link zum archivierten Werk | Link to archived work:
Jahr der Erstveröffentlichung | Year of original publication:
Sprache(n) | Language(s):
Autoren-Webseite(n) | Author's website(s):
Screenshots: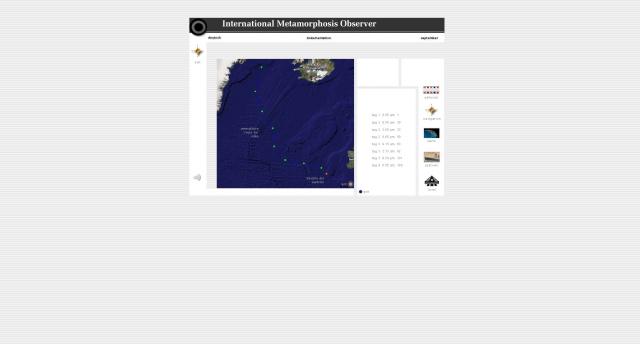 Deutsche Beschreibung | German description:
Beschreibung durch den Autor:
"September 2012. Joe Ellis, Reisejournalist des International Metamorphosis Observer, berichtet von der Havarie des Forschungsschiffes MS Seatown. Er ist einziger Überlebender der Katastrophe, die sich 450 Seemeilen vor der britischen Küste ereignete. Seine Erzählungen umfassen einen Zeitraum von drei Tagen und drei Nächten, notiert auf einer Seenotrettungsinsel, während der Schreibende gegen den Wind und gegen die Strömung von weißen Walen nach Norden ins Eismeer gezogen wird."
"Callas Box" erreichte im Literaturwettbewerb "Literatur digital 2001" (Ausschreibung durch DTV und T-Online) den 3. Platz.